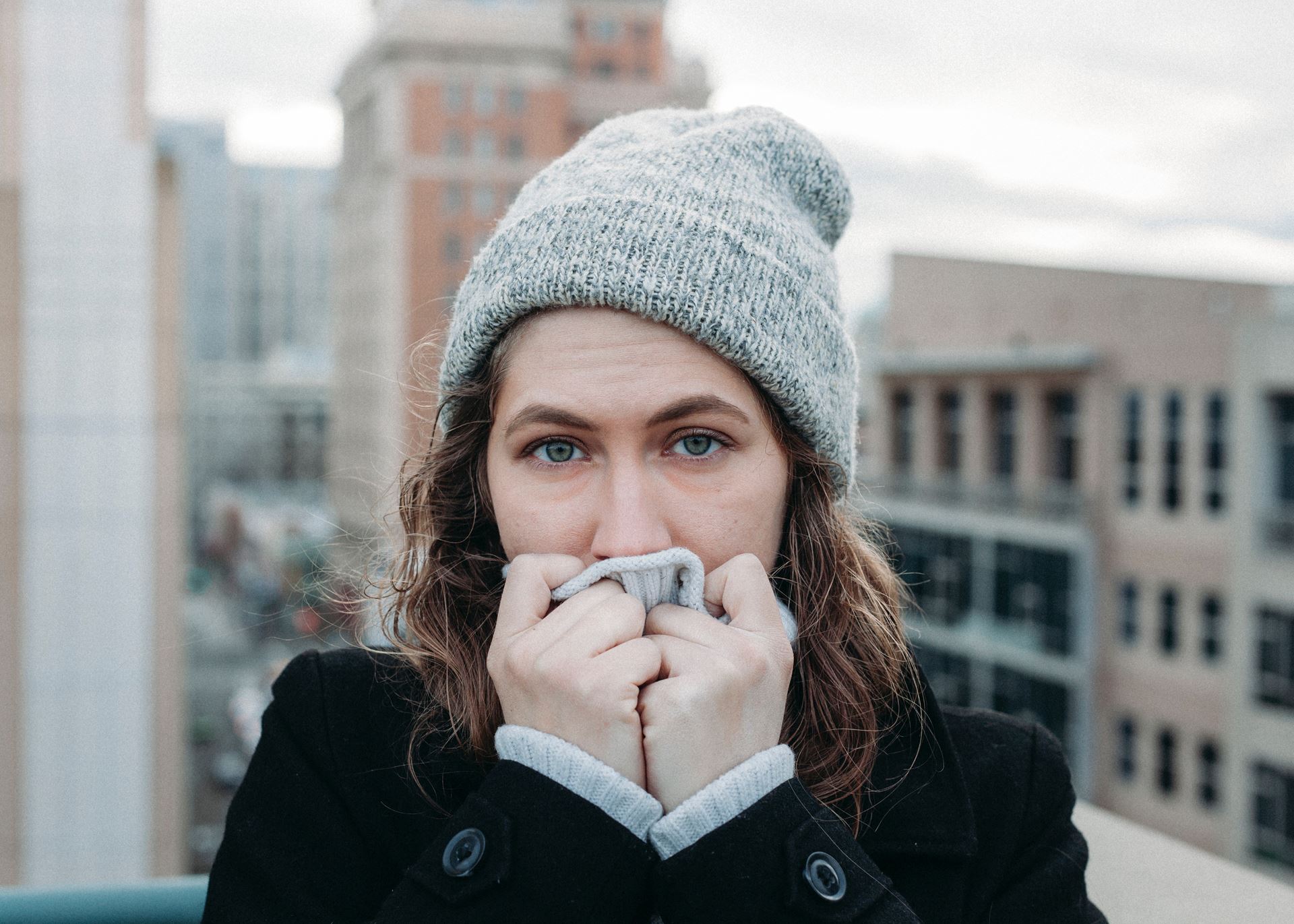 7th Jan
Exemption from mask wearing
Exemption from mask wearing
The Executive decided on 22 December to place the onus on individuals to prove exemption from wearing face masks on medical grounds, with a grace period until 7 January 2022. The Executive has now announced that the grace period will be extended while they address the logistical issues of obtaining exemption.
The grounds for exemption from mask wearing are very limited.
At this time please do not contact the Practice to request letters to seek mask exemptions. The process for proving mask exemption has not yet been agreed by the Department / Executive.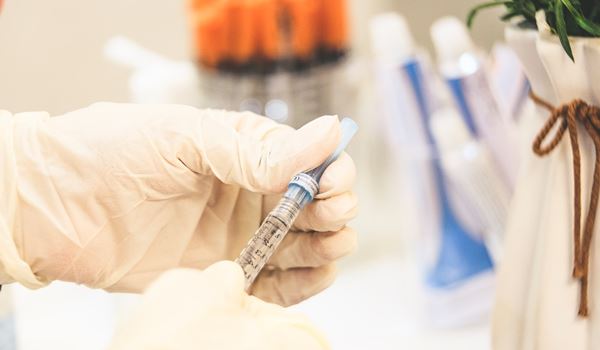 13th Dec 2021
COVID BOOSTER CLINICS
WE ARE RUNNING COVID BOOSTER CLINICS AT DONAGHADEE HEALTH CENTRE. IF YOU ARE OVER 18 AND ITS BEEN 3 MONTHS FROM YOUR 2ND COVID VACCINATION YOU ARE WELCOME TO GET YOUR BOOSTER.
IF YOU HAVE HAD COVID IN THE PAST 4 WEEKS YOU WONT BE ABLE TO GET THE BOOSTER UNTIL YOU ARE 4 WEEKS CLEAR.
TO MAKE AN APPOINTMENT PLEASE PHONE 07546251996 OR 07546251993 TO MAKE AN APPOINTMENT.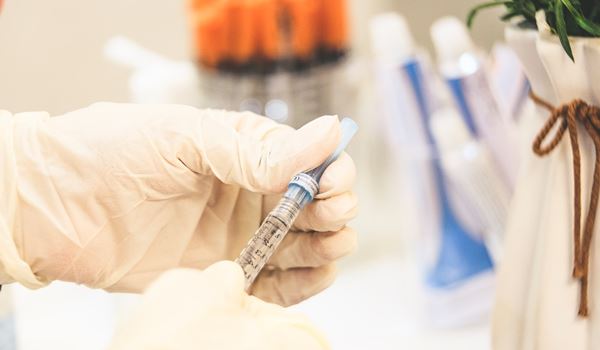 23rd Nov 2021
COVID 19 VACCINATIONS WINTER WALK IN FOR OVER 40'S
From Friday 19th November 2021, over 40s who got their 2nd COVID-19 vaccine 6 months ago, can get their BOOSTER at the Ulster Hospital Acute Services Block and the Lisburn Primary & Community Care Centre at the Lagan Valley Hospital.
NO APPOINTMENT REQUIRED.
Free parking available, please follow the signs.
From Monday 29th November there will be weekend and evening slots available, more details to follow.
First Dose PFIZER: Aged 12-17 (if tested positive for COVID-19, must wait 12 weeks before vaccination) and 18+.
Second Dose PFIZER: Aged 16/17 who are 12 weeks from first dose OR 12 weeks following a positive COVID-19 test result (whichever is later).
Boosters: Aged 40+ who had their second dose 6 months previous.
Current Operating Times:
Ulster Hospital Acute Services Block
Monday-Friday, 9.30am-3pm
Lisburn Primary and Community Care Centre
Monday-Friday, 9.30am-3pm
Those attending for vaccination must bring photographic ID or proof of address/DOB and where possible a Health & Care Number and the date of your previous vaccination.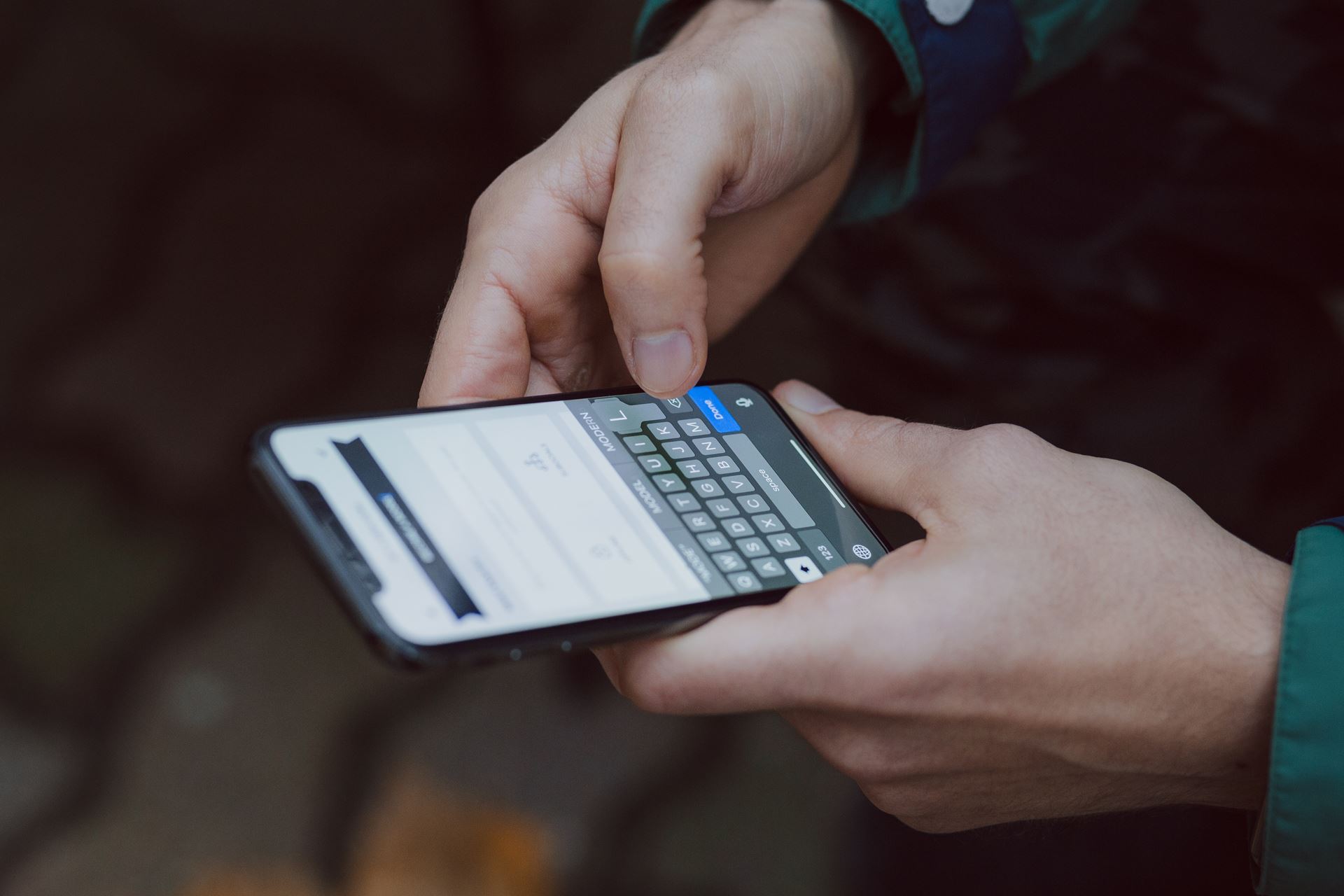 22nd Nov 2021
Telephone Issues
We have noticed a number of people stating they got cut off when they were in the phone queue.
We are working with Rainbow our telephone provider to investigate these matters. If they do continue to happen please email Gavin on gavin.leeburn.z00276@gp.hscni.net
We recently updated our phone system last year and patients were complaining the lines were constantly engaged and they couldnt get through. Now that we have a queue system some patients are complaining they have to wait some time before their call is answered. We receive around 1200 calls a day, triple the average for Ards and Down area. We apologise if the length of time to answer your call is excessive, we are trying to answer your call as soon as possible.
We receive 300- 400 calls daily enquring about the Covid booster, when we had asked patients not to phone regarding this, as it prevents people with urgent enquiries getting through.
As already stated in our news section we are calling for patients to get their booster in the order given to us by the Public health agency , sending for the elderly and most vunerable first.
If its been over 6 months since you last had your 2nd vaccine and you havent heard from us please email Gavin on gavin.leeburn.z00276@gp.hscni.net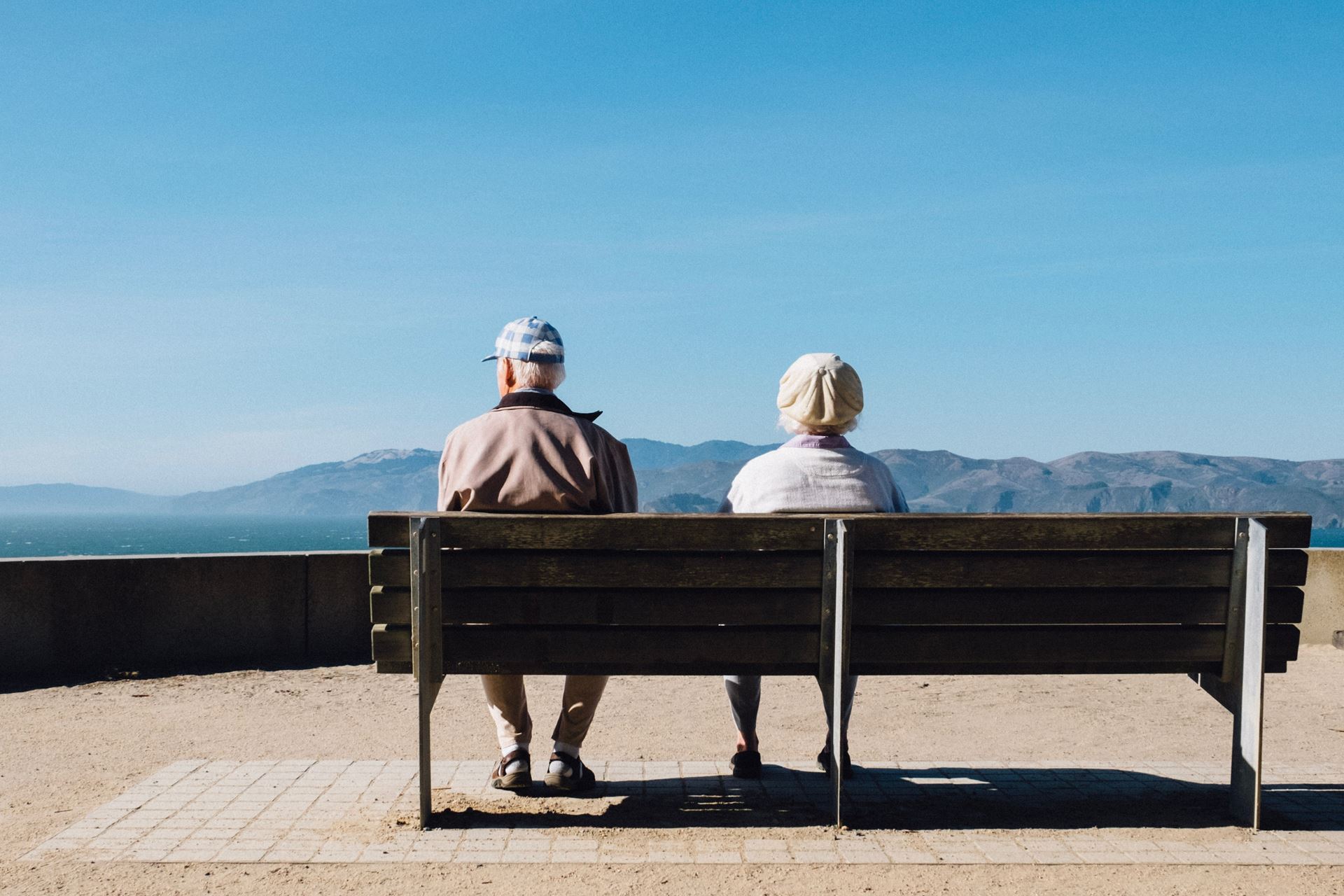 16th Nov 2021
Need a new hobby?
Need a new hobby?
Are you interested in beginners Watercolour Art Class?
The benefits of art classes for adults are numerous, including helping you unlock your creativity and improving your mental health.art class poster.docx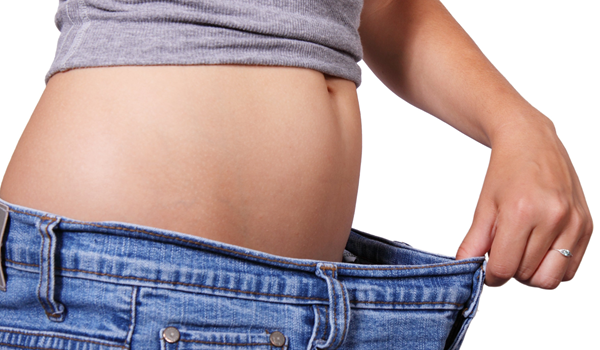 16th Nov 2021
Would you be interested in Tai Chi classes??
Surrounded by myth many people have asked 'What is Tai Chi?' Originating in ancient China, Tai Chi developed as a martial art. Nowadays it is practiced, by over 300 million people World Wide, as an effective exercise for a healthy mind and body.
Tai Chi can help reduce stress, improve balance, general mobility and increase muscle strength in the legs.
The programme is easy, safe and effectively relieves pain and improves quality of life.TAI CHI poster.docx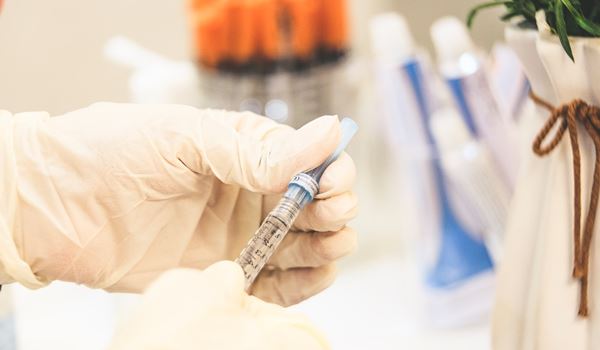 14th Oct 2021
COVID Booster and FLU Vaccinations
COVID -19 booster and Flu vaccination
We know our patients are eager to find out plans for the upcoming COVID-19 booster, and annual Flu vaccination campaign. We too are keen to get started in order to protect our patients as soon as possible.
We are delighted to let you know that we have just received confirmation of upcoming availability of the COVID-19 booster.
As we plan to administer the COVID-19 booster, the information we have received to date is that:
The COVID-19 booster will only be available to those whose second vaccination was more than 6 months ago.
The COVID-19 booster that you will be given is the PFIZER vaccine (also known as Comirnaty), regardless of whether you previously received Astra Zeneca or Pfizer.
The COVID-19 booster and flu vaccines can be safely administered at the same visit.
PLEASE NOTE
We must emphasise, our plans for COVID-19 booster and flu vaccinations are provisional but will depend on vaccine supplies and deliveries.
**PATIENTS who had their second COVID vaccine at least 6 months ago**
We plan to offer both the COVID-19 booster & Flu vaccination at the same clinic to optimise the protection as soon as possible.
We are planning clinics from Saturday 23rd October and inviting patients in the order advised according to JCVI eligibility criteria.
Those over 70 years and Clinically Extremely Vulnerable taking higher priority then aiming over the number of weeks to vaccinate the same groups as those eligible for flu (patients 50 years and over and those in 'at risk' groups as detailed below).
We will contact you when it's your turn to be vaccinated to book the appointment.
PLEASE DO NOT PHONE THE HEALTH CENTRE.
We plan to contact you to offer both vaccines if your second covid vaccine was given on or before 31st May 2021.
Clinics will be held in Donaghadee Parish church hall.
Their spacious building will be particularly useful as our patients must remain under observation for 15 minutes after receiving the Pfizer vaccine.
Please do not attend if you are unwell, have symptoms of COVID-19, or if you have been told to isolate. Please wear a mask and short sleeves if possible.
**PATIENTS who had their second COVID vaccine after 1st June 2021
but
Eligible for Flu vaccination**
We plan to offer the Flu vaccination to optimise the protection as soon as possible.
You would not yet be eligible to receive your COVID-19 booster but this will be given at a later date.
Should I get the Flu vaccination this year?
Anyone aged 50 or OVER is advised to receive the flu vaccination.
Anyone UNDER 50 with the following conditions are ALSO eligible;
Chronic respiratory condition COPD/Asthma
Ischaemic Heart Disease
Chronic Kidney Disease
Chronic Liver disease
Chronic Neurological Disease (Stroke TIA)
Diabetes
Immunosuppressed
Asplenia (removal of spleen)
Pregnant
Morbid Obesity
Household Contacts of immunocompromised individuals
Carers
We are also planning FLU vaccine only clinics from Saturday 23rd October.
If you are eligible for a FLU vaccine and your second covid vaccine was after the 1st June 2021 then you may go;
Click here to go ONLINE to BOOK an appointment at the next clinic
Or
Alternatively phone 07546251996 between 1 and 4 pm Monday to Friday.
PLEASE DO NOT PHONE THE HEALTH CENTRE.
Flu clinics will be held in Donaghadee Parish church hall.
There is no need to remain for observation after having only had a flu vaccination.
Please do not attend if you are unwell, have symptoms of COVID-19, or if you have been told to isolate. Please wear a mask and short sleeves if possible.
COVID-19 Booster Vaccination
​
​As you can hopefully appreciate, this is a very complex vaccination programme.
We will have little flexibility in offering alternative dates for COVID-19 booster and would ask that you try to attend if at all possible.
Circumstances when COVID-19 booster should be delayed would be;
If you are within 4 weeks of a positive COVID-19 infection.
If you are unwell with a severe feverish illness (note mild illnesses including mild urinary infection would not preclude vaccination)
We will ask you about any severe reactions to previous vaccines or medication (for example anaphylaxis to laxatives or depot steroid injections).
Please click on the DOH booklet 'Your guide to booster vaccination' for more detail.
Further information is available;
Please continue to refer regularly to our news feed for latest information on clinics being offered. Having read all our information, if you still have queries relating to COVID-19 booster vaccination, please phone the Practice in the afternoon only. We must keep our telephone lines open in the mornings for medical advice.

23rd Sep 2021
Here 2 Help 24 / 7 Support
Council, alongside their Community Planning partners, had agreed as part of their Putting People First Community Plan to support any initiative that would help raise awareness of these issues which have had a devastating impact on families and our communities as a whole.
The #Here2Help Smartphone App was developed by Noel McKee at East Antrim Counselling in order that local residents can quickly access contact details for range of support services available to them within the borough.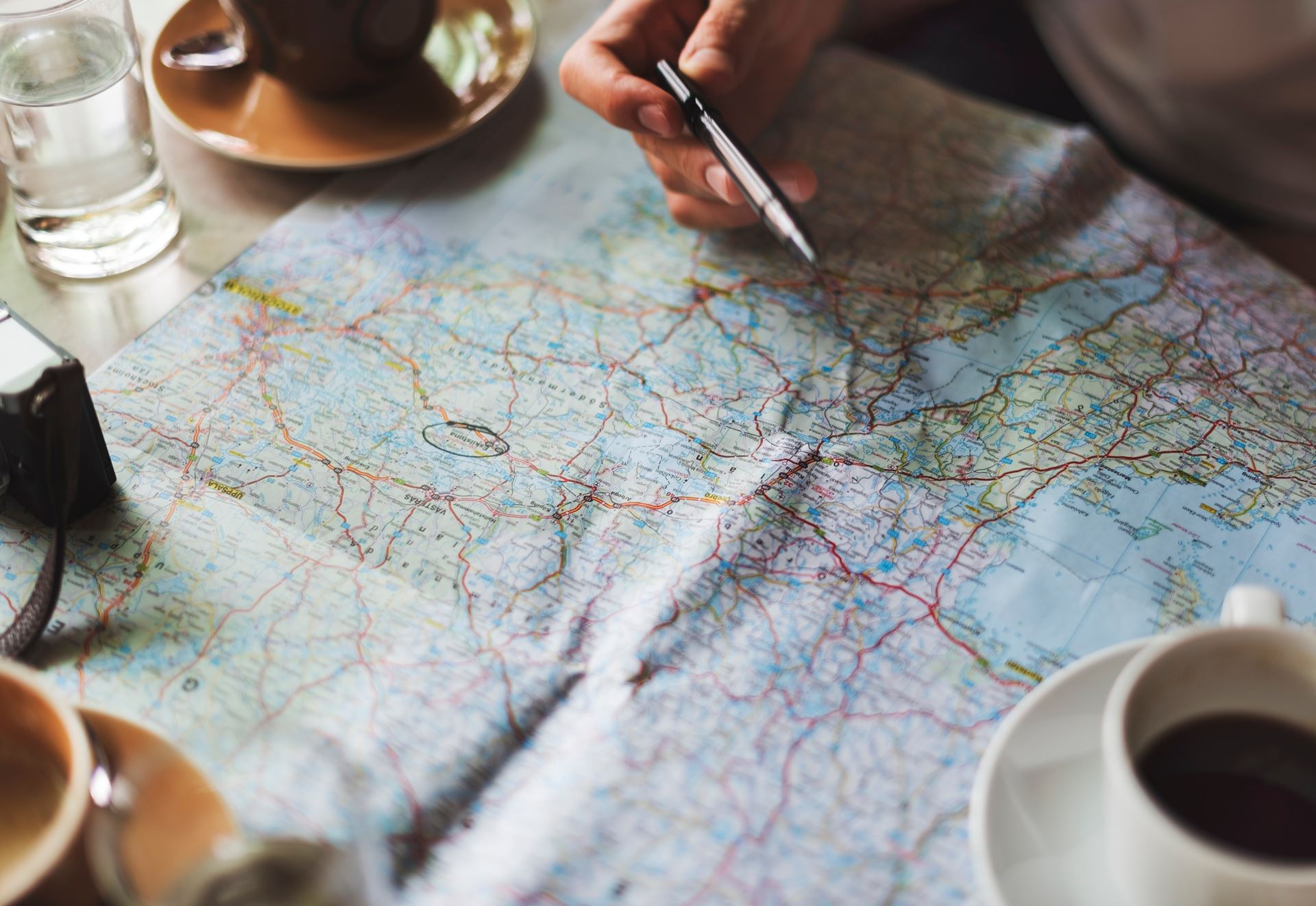 6th Aug 2021
Northern Ireland COVID Vaccine Passport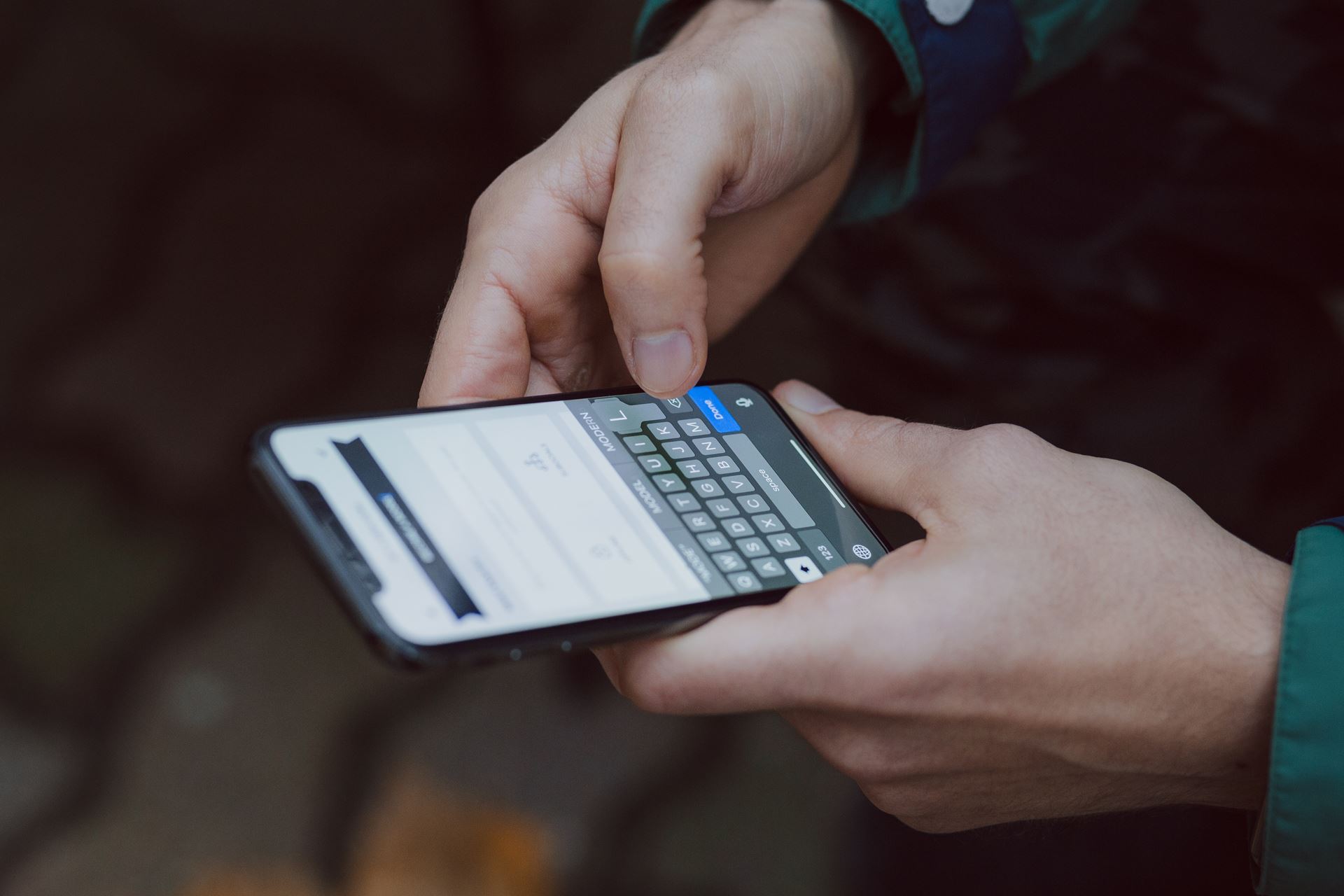 21st Jul 2021
Phone System
Since moving across to the new phone system in June we are answering 1200 calls daily, that is 400 % more than any practice in North down per day, with the same number of registered patients. With our old phone system we only had 3 lines going into the practice and thus patients were getting engaged tones, we now have 5 lines going through with a queue facility of up to 40 calls. Prior to our new phones, the number one complaint was not being able to get through on the phone and this is why we introduced the queue system with more lines.
We appreciate patients sometimes are having to wait in a queue before getting through to speak to a receptionist, so we are taking some steps to improve waiting times.
From the 1st of August, ordering repeat prescriptions over the phone will stop. There are numerous other ways to order your repeat medication with the patient access app being very straightforward to use.
From Monday 26th of July you will be able to be book a telephone appointment online via patient access for each GP up to 2 weeks in advance.
We now have a Prescription Box outside the health centre front door. From Monday the box will be divided into Repeat prescriptions and now Acute prescription requests available with the exception of Antibiotic requests.
We hope some of these steps will make it easier for patients to get through to the health centre and reduce your call waiting times.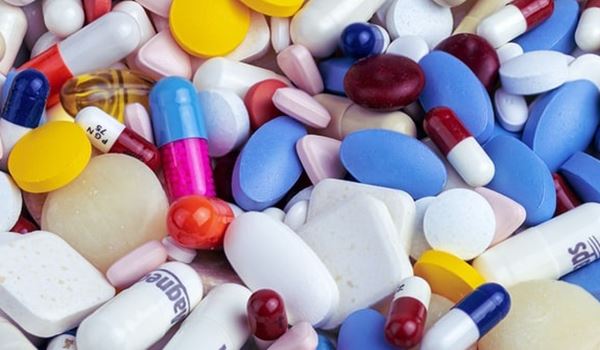 6th Jul 2021
Changes to Repeat Prescribing
Due to high volume of phone calls received daily, from the 1st August 2021 you will no longer be able to order your repeat medication via the telephone.
You can order online (via Patient Access)
using the right hand side of your prescription
post box at the front of health centre
order through your chemist
Or by post.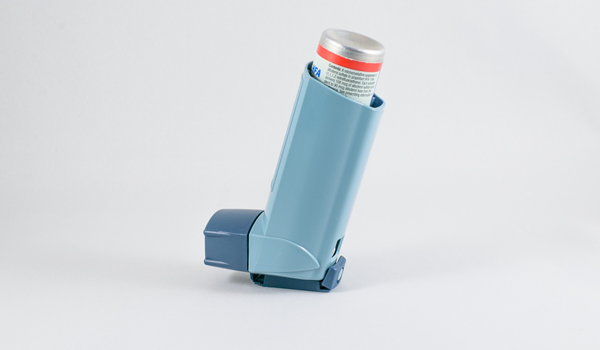 30th Jun 2021
Adult asthma reliever inhaler changes
We are in currently in the process of moving all asthma reliever inhalers from repeat prescription to acute prescriptions. This is because of evidence based good practice that all patients requiring 3 or more asthma reliever inhalers in one year should have their asthma reviewed and medication adjusted to improve control, reduce risk of hospital attendance or admission and preventable asthma death. Acute prescriptions allow us to see clearly if you need your asthma reviewed. You can still request the inhaler via the usual way for acute prescription requests.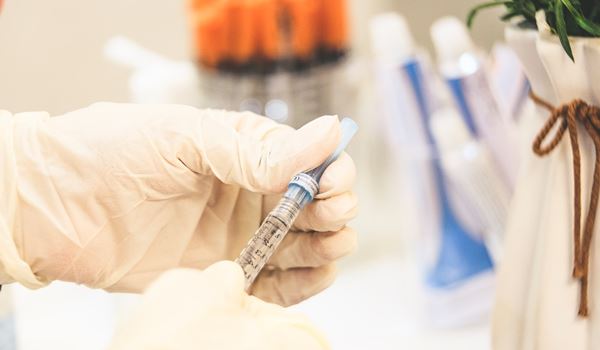 17th Jun 2021
Proof of Covid Vaccinations for Travel
We received the following from Maragaret O'Brien Head of General Medical Services
We are aware that practices are being approached by patients for letters confirming their COVID-19 vaccination status.
The Department of Health have advised that Citizens in NI are able to undertake international travel from Monday 24th May, availing of the traffic light system announced by the Executive.
A UK / DA format for certification letters, to enable proof of vaccination (incorporating agreed necessary security standards) has been agreed in the last couple of days. The Department of Health is working on a solution to enable proof of vaccination to the agreed standard. It is estimated that the Covid (status) Verification Service, or 'CVS' for NI will take approximately 6 weeks to establish, given the necessary infrastructure to be developed, allowing citizens to request certification, securely linking to their personal data. It is also anticipated that a paper based option will be available in the first instance, from a specialist printing service. Further details will be provided. It should be noted that neither GPs, other HSC organisations, nor the VMS team are able to issue letters to the agreed standard for travel purposes.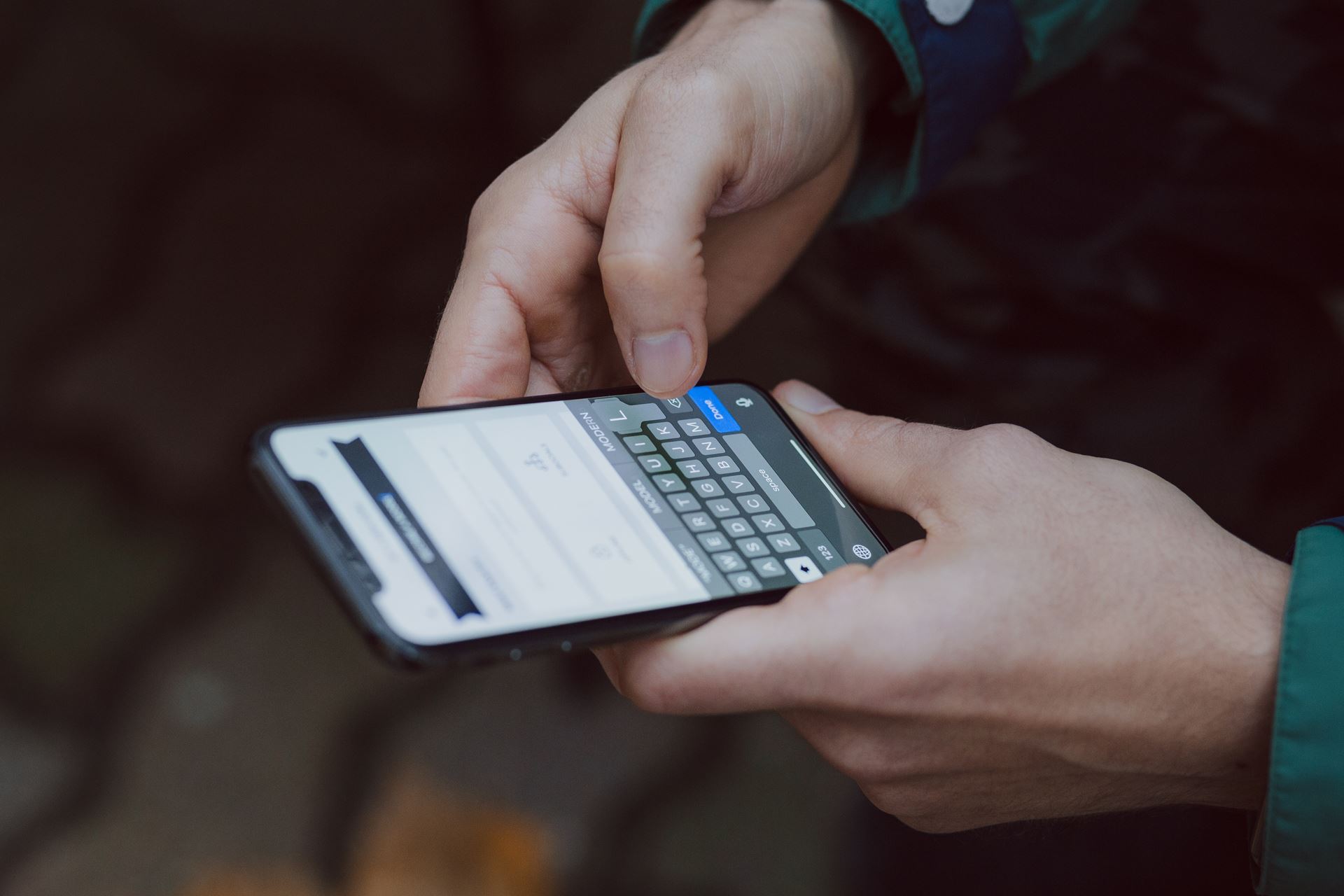 17th Jun 2021
SMS Consent
We will sending an SMS text message to all our patients to ask for patient consent to communicate via text messaging. If you are happy please reply Yes, if you do not wish to receive SMS text reminders please reply No. We will use the system to remind patients of appointments they have. You will receive the text on Wednesday 17th June around 1.30 pm from 07860035299. We will be sending out another text on Tuesday the 29th of June to those who didnt reply to the first text.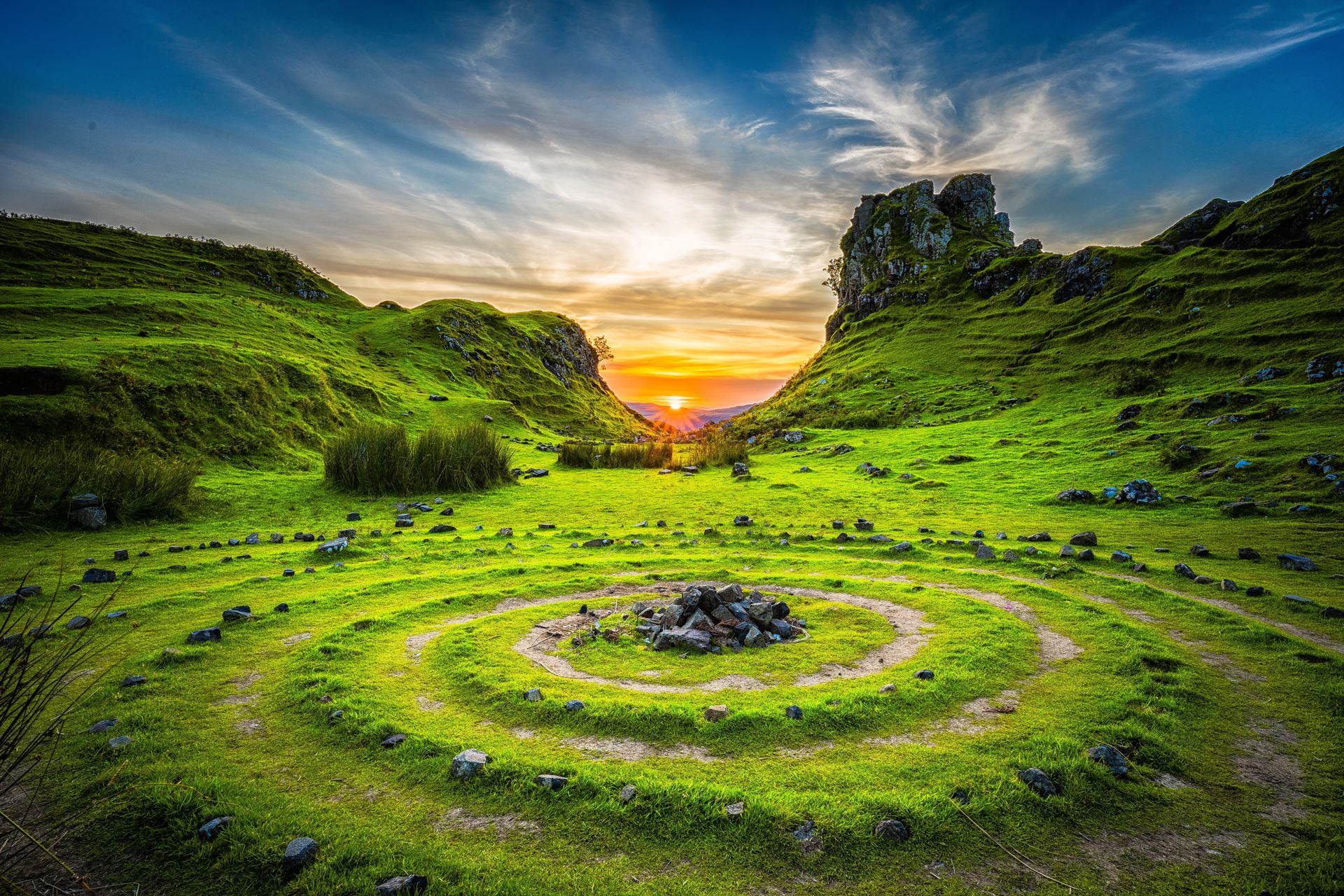 14th May 2021
Results
Results can be given out by receptionists either by calling in person or telephoning between 2.00 - 4.00pm
Positive Pregnancy Test - Self-Refer for Antenatal Care
As soon as you have a positive pregnancy test, you can now refer yourself directly for maternity care at the Hospital within the South Eastern HSC Trust.
maternity-self-referral.pdf (hscni.net)
You will be asked to complete the self referral form and email it to the relevant address.
Upon receipt, midwives will arrange the first booking appointment for you, and also notify your GP of your pregnancy.
If you have any queries regarding this form or if you have not received an appointment by the 12th week of your pregnancy please phone the hospital on the numbers provided.
If you have any queries during your pregnancy, you can ring our advice line and speak to a midwife. Maternity Advice line 028 90 413864
Monday to Friday 8:00 am - 6:00 pm
Saturday to Sunday 9:00 am - 2.00 pm
Self Management
See our range of self management tips..
Vaccinations 2020
Please click on these links for further information
Flu vaccination
http://www.nhs.uk/conditions/vaccinations/pages/flu-influenza-vaccine.aspx
Pneumococcal vaccination.
http://www.nhs.uk/conditions/vaccinations/pages/pneumococcal-vaccination.aspx
Self referral to podiatry and physiotherapy
You may now self-refer to physiotherapy and podiatry. Click on the links below;
Podiatry
Please note the completed form has to be posted to Ards Community Hospital or Bangor Community Hospital as advised; Podiatry-referral-form (1).pdf
Physiotherapy
This link to the physiotherapy trust site below accepts electronic submission; Physiotherapy Self Referral Form | South Eastern HSC Trust (hscni.net)
Alternatively a form may be collected from reception and posted.
Cancer screening programmes in NI
Click on the link below to read more about the NI Cancer Screening Programmes.
http://www.cancerscreening.hscni.net/index.htm
Remember to update your details
Remember to update your details. Have you recently moved house or changed mobile number? Please let us know.
Medical Cards
Although your medical card will have a particular Doctor`s name, you will be registered with Donaghadee Practice and you can see any Doctor working in the Practice
Combined Oral Contraceptive Pill
If you are on the combined oral contraceptive pill you need an annual pill check. If this is due then please fill in this form Combined Contraceptive Pill Check and bring it with you to your pill check appointment. If you have answered YES to any questions please make a GP appointment. Otherwise make an appointment with the treatment room.
14th May 2021
Private Fee's
There has been an update on our private fee's see here.private fee's
14th May 2021
Repeat Prescriptions Ordering from 1st February 2018
Important change: Repeat Prescription requests will no longer be taken via telephone
What are repeat prescriptions?
A repeat prescription allows you to get your regular medication without having to see your doctor each time.
What is changing?
Patients will no longer be able to order repeat medication via telephone from 1st February 2018. Instead you will need to order your repeat prescription by one of the following ways:
Online ordering – please contact the practice to register for this service
Dropping your repeat prescription request off at the GP practice
Posting your repeat prescription request to your GP practice
Why is this changing?
This decision has been made to improve patient safety. The Medical Protection Society have advised that practices use alternative methods for receiving prescription requests because there is a much greater chance of errors in prescribing when requests are received via the telephone.
We appreciate that patients who use the telephone service may find this change difficult initially, but we believe the change is important for patient safety.
We are keen to encourage and support patients to use the online service therefore please contact the practice if you need any assistance.
Your GP practice requires 48 hours to issue a repeat prescription, so please remember to order your repeat prescriptions in plenty of time.
We thank you for your support with this change.
14th May 2021
Chronic Pain : Please look at our chronic pain information
---
Medication Requests
For the ordering of Repeat Medications over the phone, PLEASE PHONE AFTER 11 A.M MONDAY TO FRIDAY. This will free up the phone lines in the morning for patients requiring Emergency appointments.
---
Spring Social Prescribing
Spring social prescribing helps people aged 18+ to address; social, emotional and practical needs, by connecting them to sources of comfort within their community to improve their health and wellbeing.
https://www.springsp.org/
---
Missed Appointments
At our Practice, approximately 100 consultations per month are being wasted because patients fail to show up.
Cancelling appointments would free doctors, nurses and other professionals to see people who need care and attention.
We urge our patients to "play their part" to help the Practice cope with rising demand.
If you cannot make it to your appointment or no longer need a consultation, please let your GP practice know as soon as possible.
Every appointment at a GP practice is precious, especially at a time when GP services are struggling to cope with rising patient demand, staff shortages and inadequate budgets. In view of this significant problem, as a Practice we have decided to introduce a practice policy which may result in removal of patients from our Practice list should they fail to attend appointments repeatedly.
14th May 2021
Welcome to Donaghadee Health Centre
With patients' needs at the heart of everything we do, our website has been designed to make it easy for you to gain instant access to the information you need. As well as specific practice details such as opening hours and how to register, you'll find a wealth of useful pages covering a wide range of health issues along with links to other relevant medical organisations.
Asthma review
We are currently reviewing our Asthma patients to ensure everyone has the best possible control of their asthma. There will be invite letters going out to those patients who have been identified as requiring review. We urge all patients who receive a letter inviting them to a clinic in April or May, to accept this offer of a telephone consultation.
We will soon be moving all reliever inhalers from repeat prescriptions for our asthma patients. Patients can still request their reliever inhaler as an acute prescription. This will allow us to quickly identify those patients who need their asthma reviewed by our practice nurse. As a guide, only 3 or less reliever inhalers should be required per year if your asthma is well controlled with your preventer medication.
Multi Disciplinary Team workers:
Mental Health senior practitioner Michelle Teggart and Social workers Alistair Mackenzie and Nicola Craig have joined the practice.
This is the Department of Health's main plan to transform community based healthcare and will involve a change in approach. There will be more emphasis on prevention of disease, population based healthcare, a focus on mental health and better links with the community and voluntary sector. This change means that on many occasions you may be better speaking to one of the MDT staff rather than a GP. First contact Physios that formerly worked in orthopaedic clinics are a good example of this.
Person-centred support and guidance are provided for the following :
Isolation/lonliness
Carer Support
Relationships
Domestic violence
Parenting
Behavioural issues
Anxiety / Low mood / Stress
Finances / Benefits
Housing Issues
Alcohol / Drug misuse
Bereavement
Signposting / Referrals
Weight loss
Community based groups and organisations.
First Contact Dietician
Clinics now running on Thursday mornings. Please speak to reception for more information.
First Contact Physiotherapy
If you have a soft tissue, muscle or joint problem, ask at reception for an appointment with the first contact physiotherapists, Janet Eves or Leanne Holmes