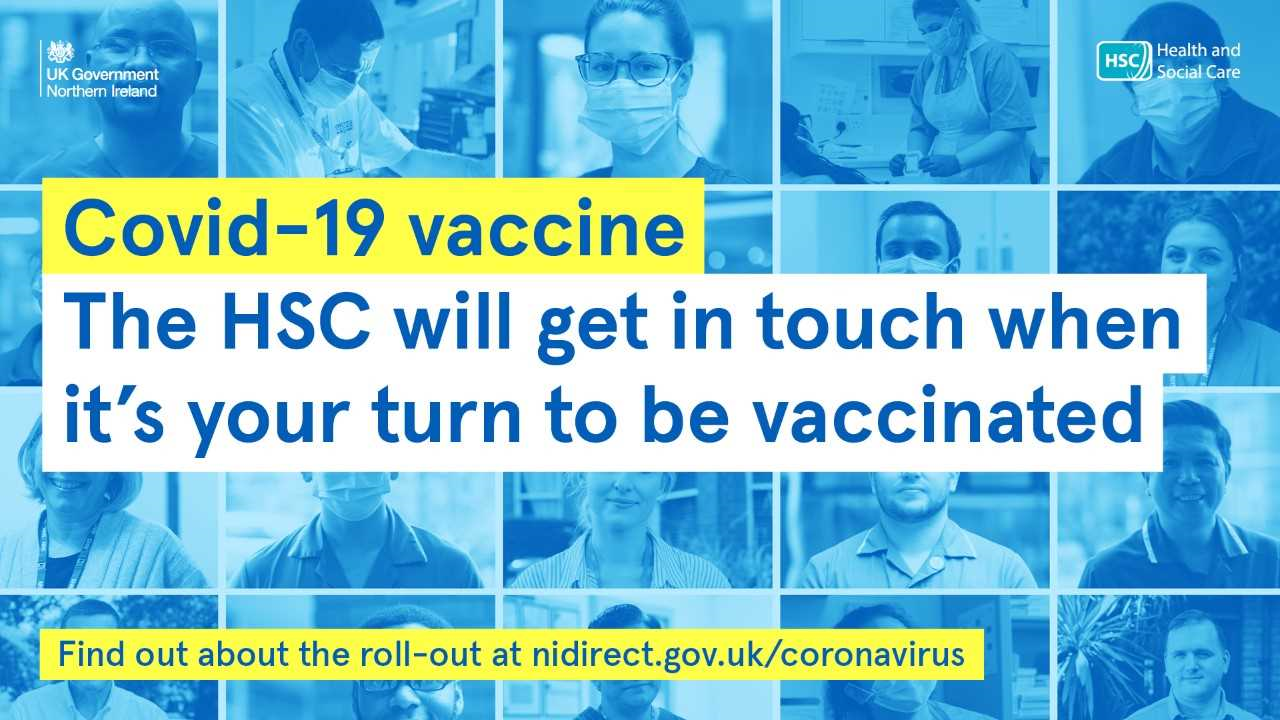 Covid Vaccination Update
Please DO NOT phone the health centre. Our website will be updated with the latest information.
Vaccination is the most important thing you can do to protect your community against serious illnesses. When enough people get vaccinated, it is harder for a disease to spread to those who cannot have vaccines.
If you already have a date for your 2nd dose at the Health Centre (this is on the vaccine recording card you were given), please attend as planned.
We have been advised to pause calling patients to the Health Centre for 1st doses.
Latest Information and Patient leaflets on Covid vaccination is found at;
https://www.publichealth.hscni.net/covid-19-coronavirus/northern-ireland-covid-19-vaccination-programme/covid-19-vaccination-0
WHO IS ELIGIBLE?
THOSE AGED 18 and over: YOU CAN NOW BOOK A COVID VACCINATION AT ONE OF NORTHERN IRELANDS 7 VACCINATION CENTRES EITHER ONLINE VIA THIS LINK
OR
PHONE 0300 200 7813